Our Leaders
Pastor Ryan Martin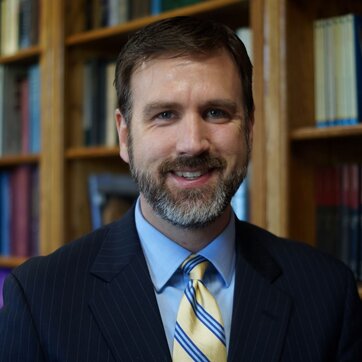 Ryan J. Martin is the pastor of Columbiaville Baptist Church. He began his ministry here in October 2021.
Pastor Martin was born to parents who were members of a church in rural Illinois called the Apostolic Christian Church. In the first grade his mother and father enrolled Ryan in a Baptist Christian school in central Illinois. It was through the ministry of this Christian school that he heard and believed the gospel. In late grade school, Ryan's parents became members of the Baptist church connected with that school.
A few years later Ryan was immersed and joined First Baptist Church of LaSalle, Ill. While attending Northland Baptist Bible College, Ryan completed a bachelor's degree in sacred music. After a year of traveling with an evangelist and marrying Jennifer, Ryan and Jen moved to the Minneapolis area.
Pastor Martin has received the Master of Divinity and Doctor of Philosophy (historical theology) degrees from Central Baptist Theological Seminary. His dissertation was on the role of affections and passions in the theology of Jonathan Edwards. In 2009 he was ordained to gospel ministry by Bible Baptist Church of Elk River, Minnesota (now in Otsego). From 2010 to 2013, Ryan ministered at Bethany Bible Church in Hendersonville, N.C. as an assistant and Associate Pastor. From 2013 to 2021, Pastor Martin served as the pastor of First Baptist Church of Granite Falls, Minnesota. The Lord has blessed Pastor and Jennifer with four sons and two daughters.
Pastor Martin is the author of Understanding Affections in the Theology of Jonathan Edwards (T&T Clark, 2019). He has also contributed to several other publications, including the hymnal Hymns to the Living God (2017), the Conservative Christian Declaration (2014), the Jonathan Edwards Encyclopedia (2017), and Regeneration, Revival, and Creation (2020). He is a member of the Evangelical Theological Society. He also blogs at Immoderate.