Our History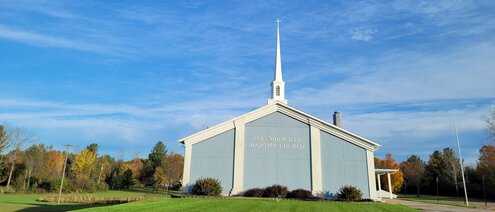 Columbiaville Bible Church began on October 9, 1949 after a series of tent meetings. On January 10, 1951 the church chose deacons, called a pastor, and was officially incorporated in the State of Michigan as a non-profit organization.
In 1980 the church agreed to purchase property on which to build a new church. The new building was constructed in 1983 and dedicated on November 13, 1983, under the leadership of Pastor Terry Macintosh. It was at that time that the church officially became Columbiaville Baptist Church.
Pastor Macintosh left in 1989 and was followed by a series of pastors: Roger Lukein 1989-1992, Julian Suarez 1993-2000, Mike Allen 2001-2004, Albert Zito 2004-2010, Tom Trumbull 2010-2014, and Josh Scally 2014-2020. Ryan Martin began his ministry as pastor on October 17, 2021.